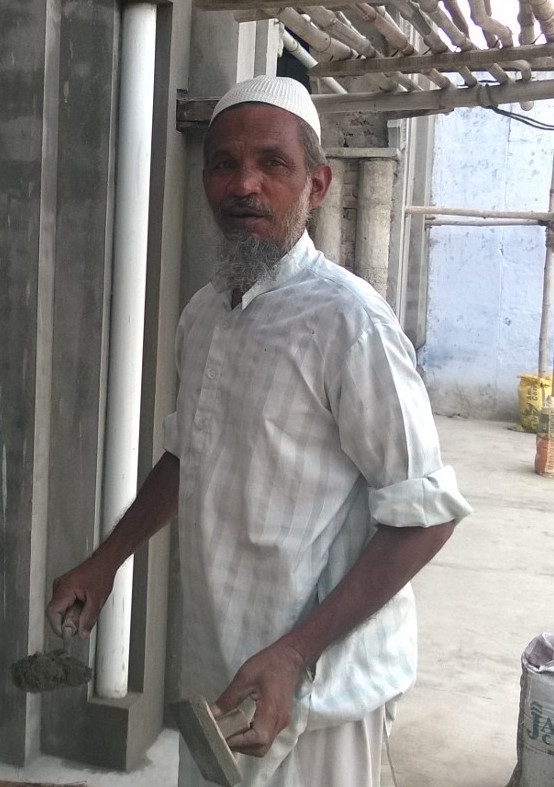 MUQEEM Ahmad comes across as a quiet man but is a mason par excellence. A resident of Amroha in UP, Muqeem singlehandedly renovated and at times recreated structures and floral designs on some old Imambadas and the Shia Jama Masjid in the town.
Born in 1956, Muqeem has been working for the last 45 years. He worked a few months in Delhi and Punjab before moving to UP.  Since the last 25 years or so he has been mostly working on naqqashi or floral decoration.
The following slideshow shows a collection of Muqeem's work.
Muqeem has eight children, two out of his three sons have taken up the same profession. Sadly none of his children attend school. Quite understandable when all this brilliance earns you just Rs 550 per day.