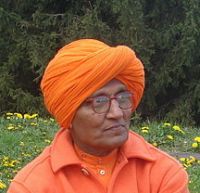 THE All India Secular Forum has strongly condemned the recent attack on Swami Agnivesh by communal forces in a meeting organised by Garima Abhiyan in Bhopal. The meeting was called to make the members of Balmiki community take a pledge that they will not be carrying the night soil (human excreta) on their heads.
Agnivesh was attacked when he came forward to touch the feet of an old lady from Balmiki Community. The gesture was to recognise the dignity of all the humans being equal. In a way it was to challenge the prevalent practices which derive their origin from caste system.
The government has already come with legislation banning this dehumanising practice, which takes away the dignity of section of society. Agnivesh was attacked as he staunchly opposed this practice. Communal forces led by VHP are believed to be behind it.