MJ AKBAR is a prolific Indian author and journalist. His most recent book is 'Tinderbox: The past and future of Pakistan'. In an exclusive interview with Inam Abidi Amrohvi, Muslims Today, Akbar speaks on issues that plague the Indian Muslims.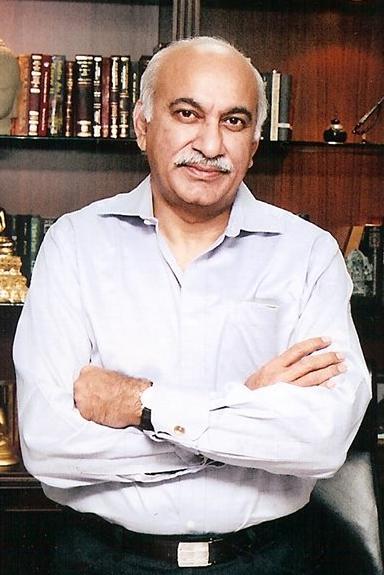 Education has been the bane of Indian Muslims. Has the situation improved both in terms of the infrastructure and mindset?
Yes, and I feel education begins with the mindset. I noticed this in the 1990s, after the high tension of the Babri Masjid episode. I think there was a very strong sense, within the Muslim community of India, of having being let down by politicians who created a hype which led to a high spurt of emotionalism. The community in particular felt abandoned mainly after the Congress government promised to protect the mosque and then quietly went to sleep on the day of the demolition.
I feel there come crisis points in the lives of people which wakes them up. There was a crisis point for example, in 1991, when the economy was hit in India. Similarly, the mosque demolition, too, made Indian Muslims realise that the future lay not in the politics of manipulation (what we have seen being done by those who seek Muslim votes) but in the basics, which is education, from education the economic empowerment. Education is the primary means of economic empowerment. The opportunity base in India is huge.
One of the more important things I see in all the investments of the community, is the education of the girl child. We are already seeing the change in rising literacy levels and the economic opportunities created as a consequence of these investments of the last 20 years.
There is a lot of related infrastructure development all over the country. Education is the biggest growth industry in India. Continue reading ""There's nothing called a homogeneous Indian Muslim politically""