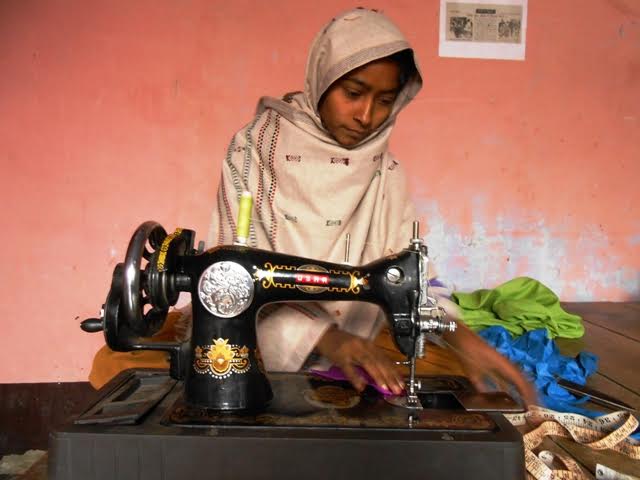 Rudauli is a town 40 kms away from district Faizabad. Amongst its inahabitans is Mohammad Salman who lives in a thatched house in Ghosiana. Salman was taking care of his family as a tailor until paralysis hit him. For three years now he has been confined to bed. To make matters worse the hospital bills at Lucknow's KGMU hospital piled up. So much that the family has no more money for his medication.
Salman's wife is working as a domestic help to make ends meet. His eldest daughter Kaneez Fatima got married three years ago. Kaneez's seventeen years old brother Ali took up tailoring after his eighth standard. Fifteen years old Aasmaan Baano is the youngest in the family. She too stopped going to school after her eight standard due to lack of funds.
Under such challenging circumstances twenty-two years old Ayesha passed her BA with 52 per cent marks from the Rudauli Degree College. Like her siblings, Ayesha's studies were also stopped this year. But, that didn't deter her from pursuing her dreams. After her household work she finds time out to learn stiching. Ayesha has been going to a local stitching and sewing centre for the last four months. She wants to be self-sufficient and save money for further studies.
Ayesha wants to be a lawyer. And rightly so, she could guide many others like her to know their rights.
—With inputs from Saba Yaseen. She is connected to Misaal – a national network of activists, volunteers, community based organisations, social enterprises, research centres, advocacy groups, and concerned citizens' groups, local and national, working with and for poorer Muslim communities and other marginalised groups – other minorities, dalits and adivasis. Misaal can be reached at misaalfellowship@gmail.com.