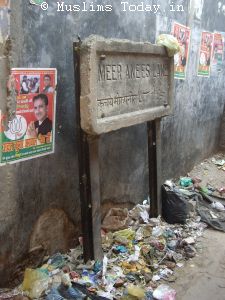 "Teri har mouj-e-nafas rooh-ul-ameeN ki jaaN hai
     tu meri urdu zubaaN ka bolta Qur'an hai"
     Every breath of yours is the life of Gabrielle
     You are the speaking Qur'an of the urdu language
These are the words of the great urdu poet Josh Maliahabadi for Mir Babar Ali Anees.
The picture on the left is of a lane in old Lucknow dedicated to Mir Anees. Times have certainly changed!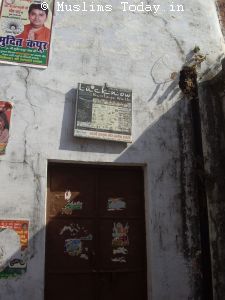 "The poetic qualities and merits of Anees are not matched by any other poet,"
said Allama Shibli Nomani.
Picture on the right is of the haveli of Mir Anees, which is part of the Heritage Walk.
Election campaigns have not spared even this one!