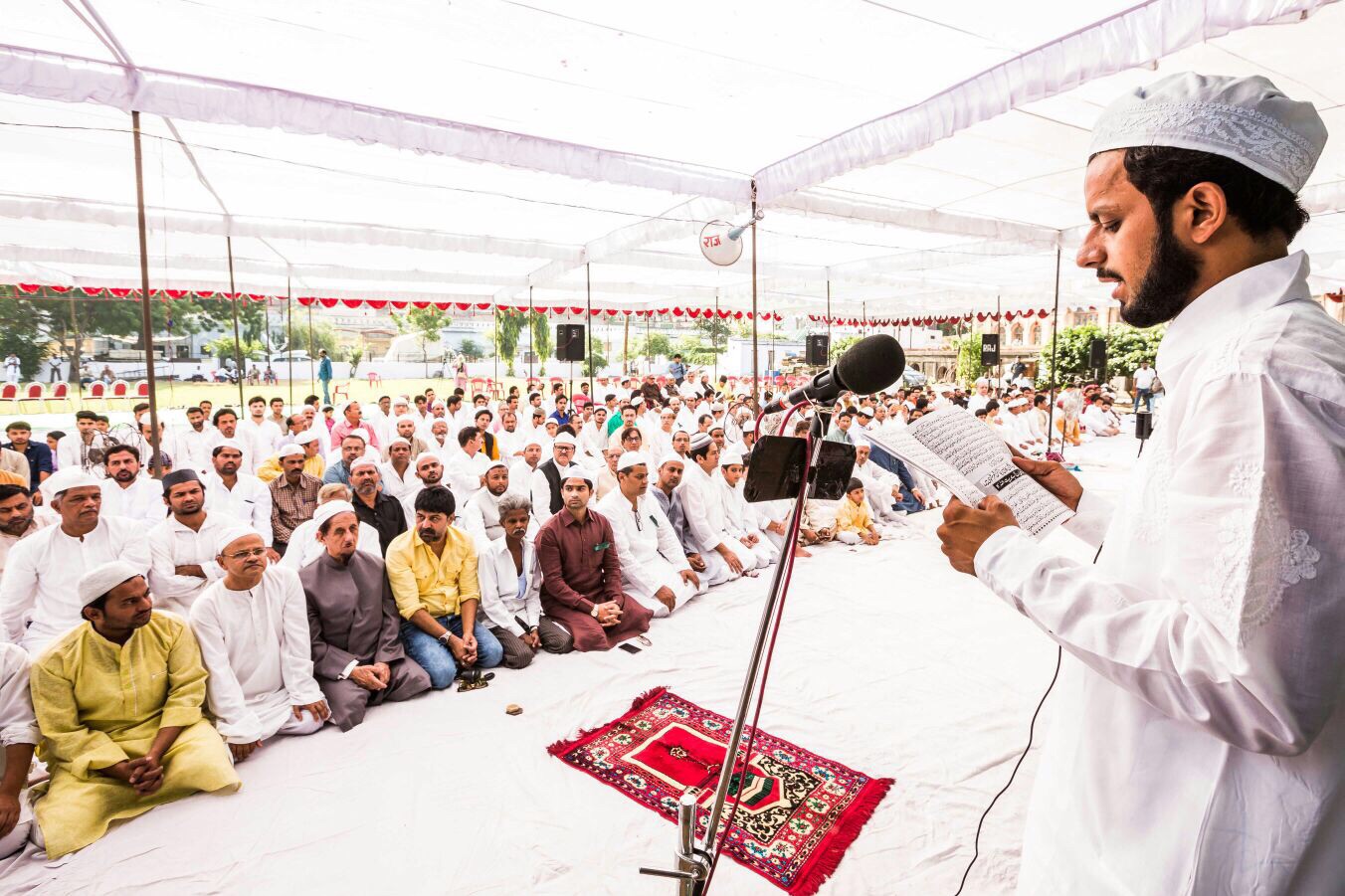 The Shoulder to Shoulder movement which started in Delhi has now reached Lucknow. A joint Shia-Sunni Eid-ul-Zuha namaz was offered at Imambada Sibtainabad in the city today. The event has been creating a buzz on the social media during the last few weeks.
The prayer was led by a Sunni Imam, Maulana Shehzad, and the participants included Shia cleric Maulana Kalbe Sadiq.
It's a welcome change from the regular dividing news coming out of the Muslim community. Let's hope we see more of this peaceful efforts.
Eid mubarak to all!